Guides
Browse our downloadable content to get 360-view of how NIC Partners implements top-of-the-line physical and cybersecurity solutions for Southern California School Districts with Cisco products.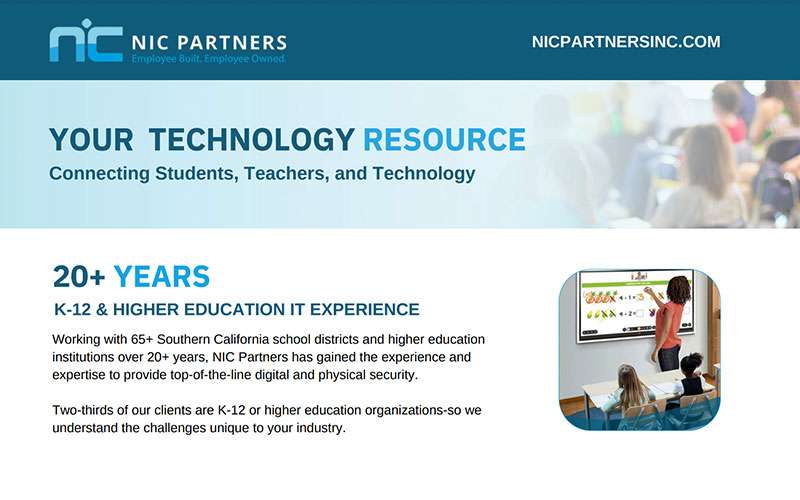 NIC Partners is proud to be the CITE Technology Partner of the Year 2022. We're experts at filling the gaps within digital and physical security infrastructures.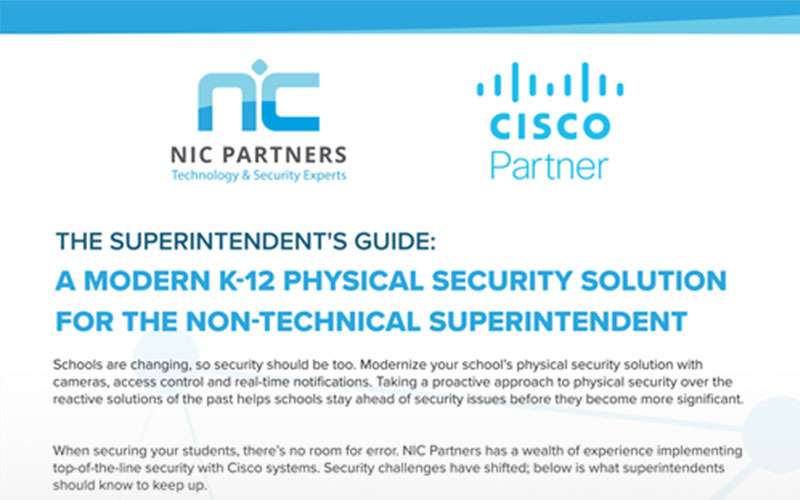 See more about how NIC Partners keeps students safe before problems arise with proactive security in our downloadable guide.