Solutions
NIC Partners helps you leverage your existing technology investment to deliver a wide range of collaborative, scalable solutions that are designed specifically to fit your unique situation and requirements.
Our partnerships with technically advanced manufacturers ensure that we design a solution that meets your needs today and in the future.
Network Infrastructure
Your network helps keep your organization running smoothly, your data secure, and forms the hub of your company's communications.
Routers and switches are the building blocks for all your communications from data to voice and video to wireless access. NIC Partners has the technical knowledge and partner relationships to implement a network infrastructure that works for your organization today and into the future.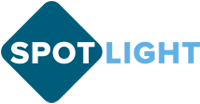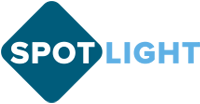 Data Center
Modern data center infrastructure has shifted from traditional on-premises physical servers to virtualized infrastructure that supports applications and workloads across pools of physical infrastructure and into a multi-cloud environment. The NIC Partners team is skilled at designing comprehensive data center solutions that include switches, storage systems, and servers all of which are protected by appropriate data center security. We also handle the physical aspects of your data center including racks, cooling, HVAC, power, and cabling.
Data Center Solutions
Software-Defined Storage – scalable storage that won't break the bank
Data Center Applications – solutions for core data center applications
Converged Infrastructure – simplify and speed infrastructure deployment with integrated and hyperconverged systems
Intent-Based Networking – bridge the gap between what your business needs and what your network delivers
Virtual Networking – bring speed, security and simplicity to today's application-centric businesses
Secure Data Center – modern data centers need a new security approach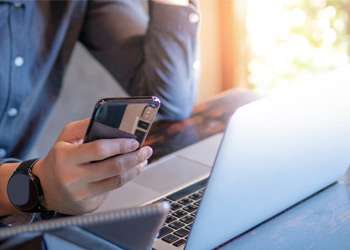 Wireless
Improve the end-user experience on legacy and cutting-edge wireless devices with industry-leading performance and advanced technical solutions implemented by NIC Partners. We help you go beyond Bring-Your-Own-Device (BYOD) access and help you establish a network, security, and management framework while creating a true mobile workspace for your employees, students and other network users.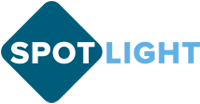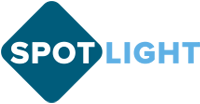 Cabling
Properly connected cables are fundamental to healthy network communication. NIC Partners' full-service cabling department expertly handles jobs from specialty applications and fiber technologies to conduit work and data center builds. Our background as a contractor has earned us valuable relationships with several cable manufacturers so you can rest assured that our work is warrantied. We've been doing this for years and always adhere to government regulations regarding prevailing wage and occupational safety and health.
The NIC Partners cabling team includes RCDDs (Registered Communications Distribution Designer) who have proven their extensive knowledge of the design, integration and implementation of communications technology systems and related infrastructures. The RCDD is one of the highest design credentials in the information and communications technology industry and is recognized worldwide.  Call us today to see how our team of experts can help.
Services
NIC Partners is dedicated to maintaining cutting-edge knowledge in an industry that is constantly changing.
We work hard to ensure we're aware of the latest developments in the industry and know intricately how they will interface with your existing equipment base. We offer a comprehensive list of advisory, implementation, managed, technical and optimization services to help you protect your organization. As a full-service network integrator, every one of our solutions is collaborative, scalable and customized to fit your unique needs and situation. Our range of services includes:
Professional Consulting
Project Planning
Project Management
Feasibility studies
Budgetary Cost Estimates
Technology Planning
RFP Specification
Design, Installation & As-built Documentation
Testing & Test Documentation
LAN/WAN Design
Microwave Design & Licensing
Network Security Assessments
Multivendor Network Integration
Site Surveys
Web-enabled & Analogue
CCTV/IP Cameras
Video Storage & Cataloging
Structure Security Auditing
Biometrics – Iris Recognition
Secured Entry Systems
Remote Monitoring & Administration
Complete System Training
Integrated Cabling Systems for Voice, Data, Video, & Special Systems
Fiber Optic Backbone
Raceways & Conduit Systems
Analog & Digital Video Over
Cat 5 & Cat 6 Cabling
Licensed & Unlicensed
Microwave Lines
802.11 Wireless LANS
802.11 Wireless Bridging
Point to Point Networks
Point to Multipoint Networks
Secure Continuous MESH
Network Systems
Broadband Video Distribution
Broadband Media Retrieval
Broadband to Digital Migration
Presentation Room Design
Paging Systems
Scheduled Bells Systems
Sound Reinforcement Systems
Video Conferencing/Distance Learning
Video On Demand
Digital Video Broadcast
Fast Ethernet
Gigabit
Wireless
Email/Fax Solutions
Firewall/Filtering
VPN
Data Backup/Recovery
Virus Protection
Intrusion Detection/Prevention
Leased Line Specifications
Uninterruptible Power Supplies
Design, Installation and Configuration
IP Telephony
Voicemail/Unified Messaging
Equipment/Services Evaluation
System Migration Planning
Extended Maintenance Agreements
Network Management & Monitoring