Reduce Security Risks with Keyless Entry
If your school still uses simple keys to lock any doors on campus, you may be at risk.
Traditional key systems have three vulnerabilities:
It is hard to accurately keep track of physical keys and who has them.
You cannot track who used a key and when.
In the event of a threat, you cannot prevent keys from being used.
Keyless entry eliminates these vulnerabilities. You can replace your set of metal keys with a card reader, keypad or biometric access pad. NIC Partners will help install these new locks and easy-to-use software that tracks when keys are used and by whom.
You can control who has access to which doors at all times and permission can be granted or revoked as roles change without needing to confiscate a physical key.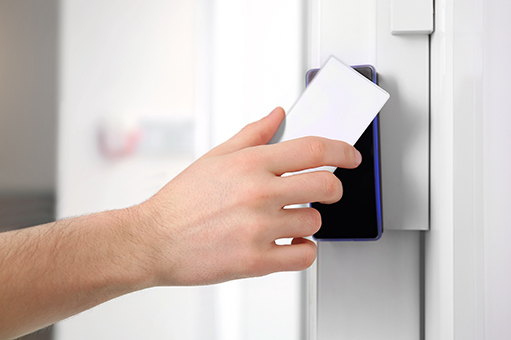 Benefits of Keyless Entry
Keyless entry doesn't just eliminate keyed systems' security risks; it also provides added security benefits.
The benefits of keyless entry include:
Temporary access for volunteers, contractors and substitute teachers.
Timed entries that only allow access on your schedule
(e.g., during school hours or after students have left campus).
The ability to lock all exterior entrances in the event of an emergency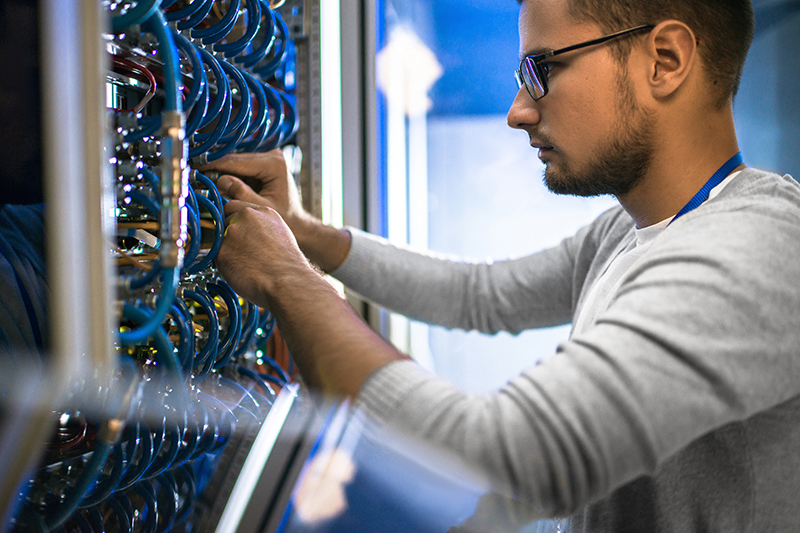 NIC Partners Can Help
At NIC Partners, we've been helping schools keep their campuses secure for more than 20 years. Our experts are constantly searching for the latest technologies that have been proven to keep our students safe. Security is our foremost concern, and we pride ourselves on our ability to deliver real solutions to the school districts we serve.
Learn how we can help you install school access security systems in your district. Contact us today.